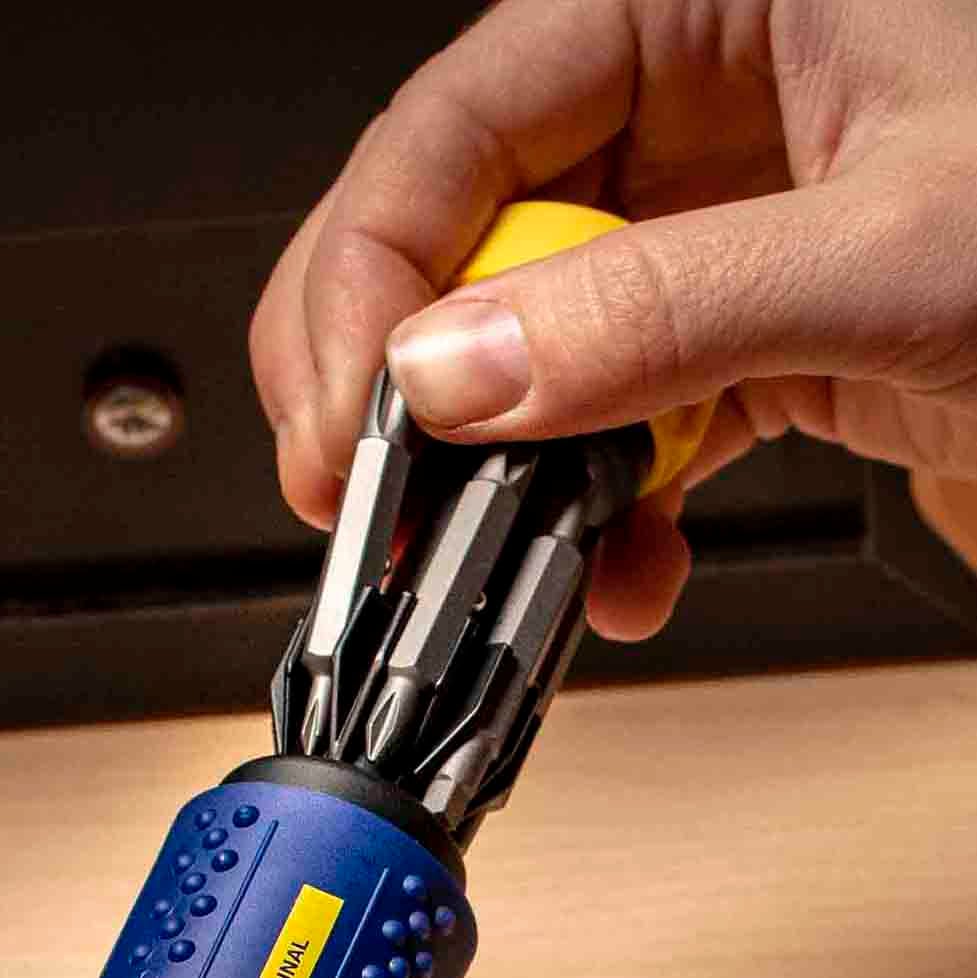 WHAT MAKES A MEGAPRO A MEGAPRO?
Ground-breaking technology. Once upon a time (and even still now), Multi-Bit Screwdrivers required you to dump bits out to find the bit tip you needed. This was slow and sometimes messy which is how Megapro was born — with the creation of the Original Retractable Bit Cartridge.
While others have tried, no other screwdriver matches the satisfaction of working with a Megapro bit cartridge. All bits are stored neatly and are quickly accessible and Megapro lovers often comment on the satisfying smoothness and snap that comes with opening and closing the driver's bit access.
And that's not all that makes up this dream driver.
THE PALM-SAVER CAP™
Your hands will thank you for this one. Press down with your palm on the end of the driver and let the rotating cap offer the torque you need for even the tightest screw with no blisters or damage to your palm. The Palm-Saver Cap™ makes it easy to use the driver with one hand and increases screwing/unscrewing speed. Plus, for many, it's the best fidget spinner you'll ever own.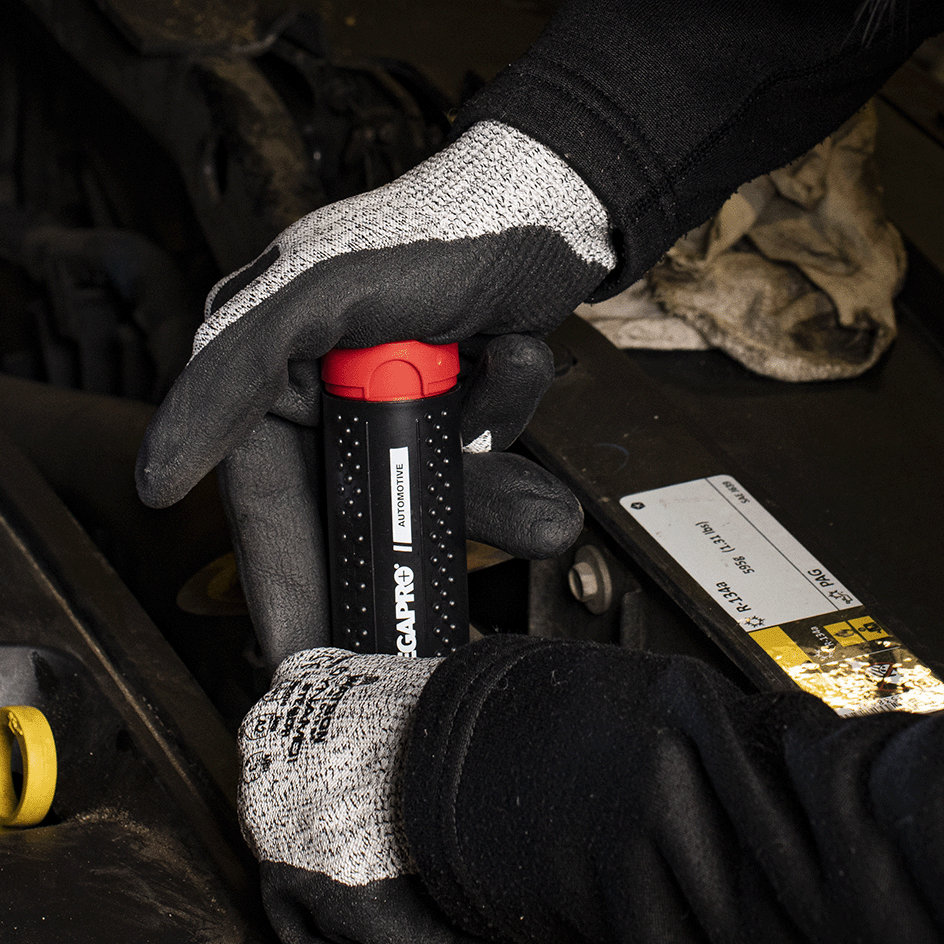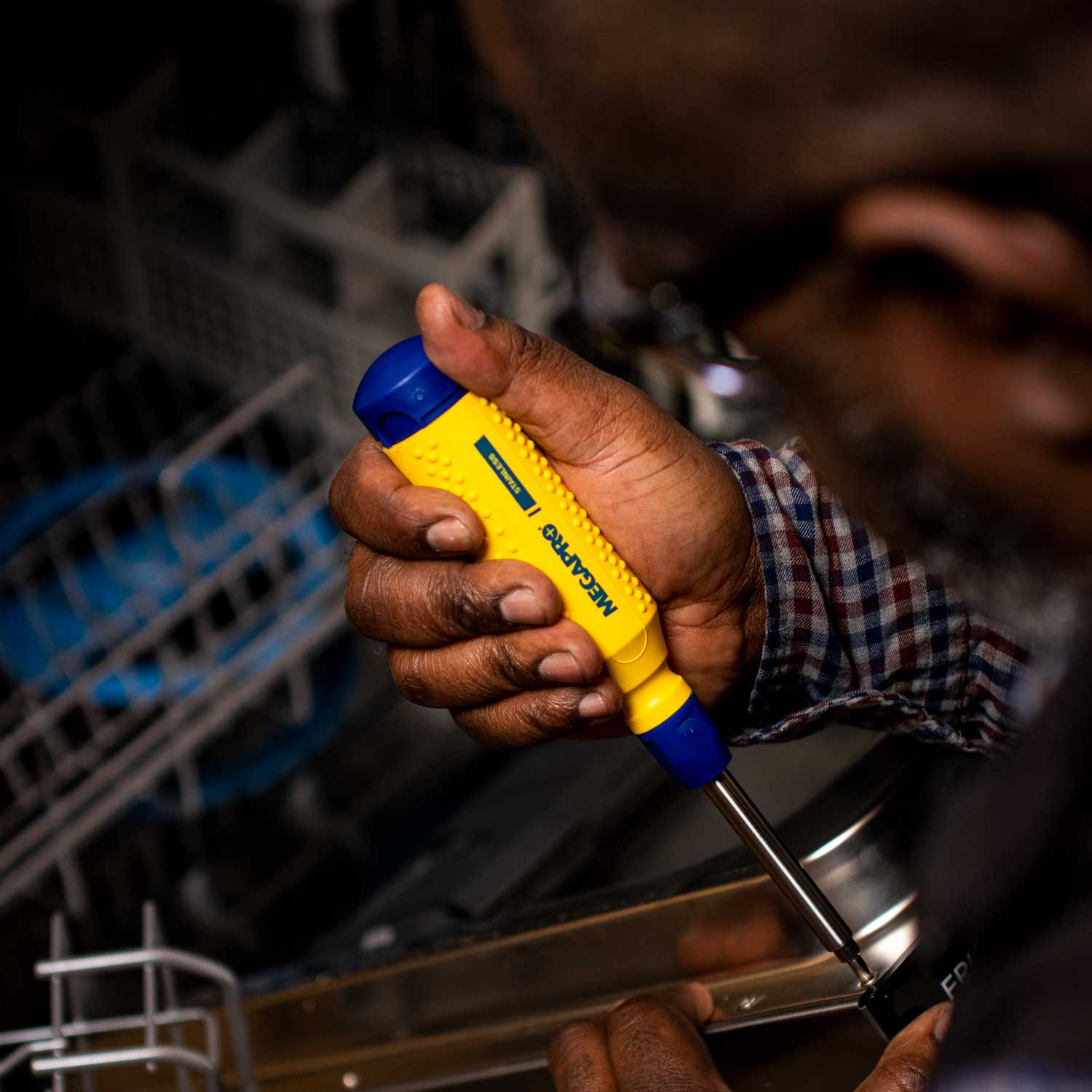 ULTRA-STRONG TRIAX™ HANDLE
When we say ultra-strong, we mean it. We've never had a handle come back broken, though many have tried. Let's be honest – we've tried too and no… it cannot be blended! Go ahead and follow us on Instagram to see the stress tests.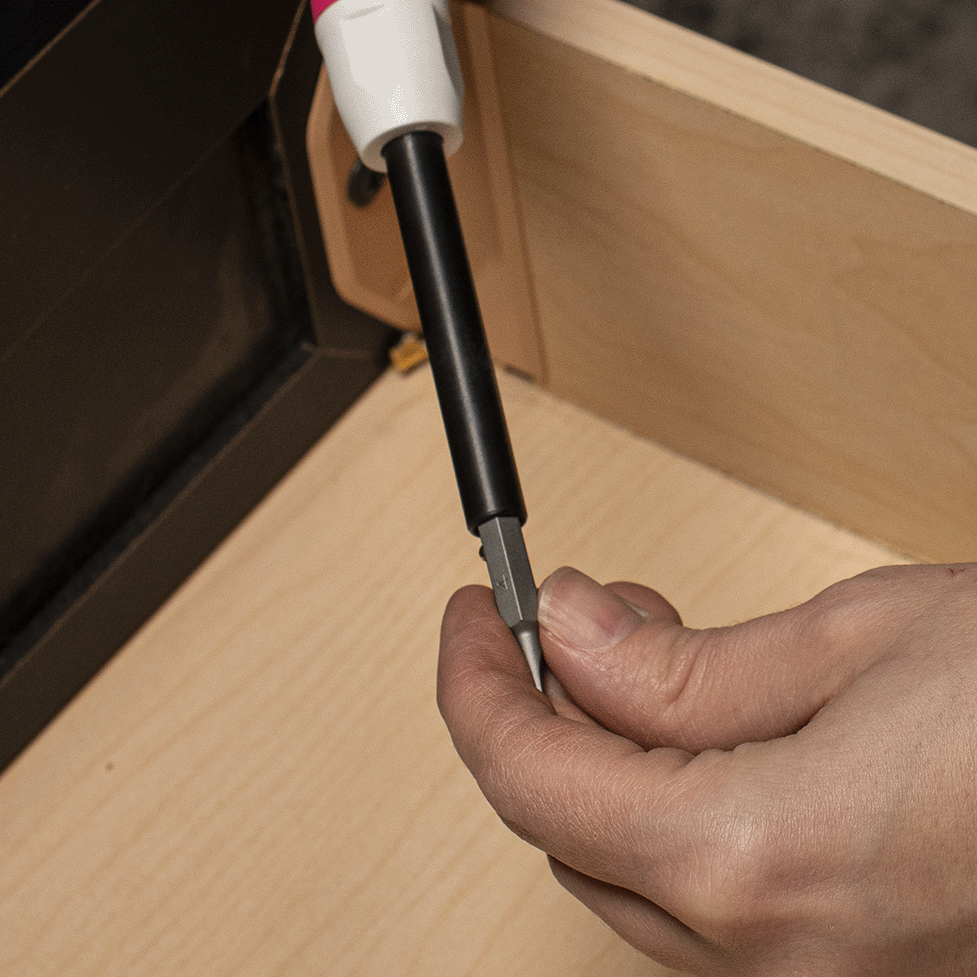 HOW CAN THERE STILL BE MORE?
Fans also love that the shaft doubles as a 1/4" Hex drive, giving Megapro Screwdrivers one more extra bonus feature before talking about the;
LIFETIME WARRANTY
Megapro drivers are made in the USA & Canada and we stand behind that workmanship. While we won't cover product abuse (even if we do it ourselves on social media), all manufacturer's defects are covered, no matter how long you've had your driver. We even have a Lost Bit program if you're missing one of your Megapro bits.